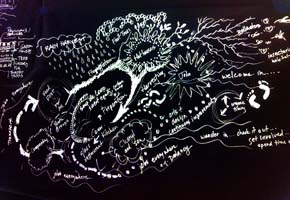 Learn what we can do for you...
With twenty years of experience in Sustainable Design, we can provide a wide array of services for everyone in the building industry. We frequently work on projects where we are not the Architect of Record, but rather provide design consulting and lend our expertise to architects, contractors and developers.
Leveraging our research, we can often propose solutions that would normally be unavailable to the rest of the project team. We know all too well that the greenest solution may not be the most prudent right now, and can make recommendations for reliable alternatives, or map out a sequence of phasing that allows your projects to evolve over time.
Unlike those corporate consultants who write reports that never get read, we work directly with the project team to prepare tangible, deployable solutions for your projects. Best of all, we have extensive real-world experience actually using the materials, methods and systems we present to you. Pick yourself from the list below for ideas of how we can help you.
---
Which best describes you?
---

Research Areas
The focus of our research efforts continually expands as we target new topics annually. For cutting edge data on renewable energy, sustainable redevelopment, and more, explore our industry intelligence.

Book a Consultation
You can tap into our expertise right now. Even if you need just a few of hours of advice, we're here to help. Schedule a consultation right now. Often you can find an opening the next day.

Tap Into Our Expertise
If you're remodeling your home, planning an additon or greening your school, you can get many of your questions answered in one of Eric's books. Grab your copy today!