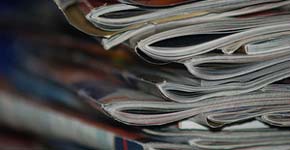 Free information for you.
Download some helpful information right here...
Over the years, we've prepared tip sheets for clients or for our own in-house use. We try to make them available to everyone, though some of the information is subject to change over time. Therefore, we cannot guarantee the accuracy of the information. These are available as a helpful service.
---
Helpful Guides for Designers & Builders
---
Useful Guides for Your Home & Office
---
---
Project Case Studies

EcoRoom Case Study
(1.2MB PDF)

Sunset Addition Case Study
(430k PDF)

Glass Box Case Study
(240k PDF)
---
Online Resource Guides
---
More in Publications

Suggested Resources
Here is a helpful list of some of our favorite books and films that you simply can't miss. Browse our recommendations.

Our Books
We've published four books on Sustainable Design. Browse the books by Eric Corey Freed.

Articles
Eric writes a great deal of a number of publications. Take a look at some of his latest articles from his personal blog.